Summer Concert Series: William Jackson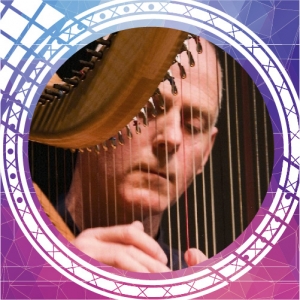 Concerts begin at 4 and seating is first-come, first served. Tickets are nonrefundable.
Advance Purchase: $13, members, students, seniors, military, EBT cardholders / $18 all others. Day of Show: $15, members, students, seniors, military, EBT cardholders / $20 all others
William Jackson is an award-winning and internationally-known composer, harpist, and multi-instrumentalist, and will present a program of music from Scotland and Ireland.
Jackson has been a major figure in traditional Scottish and Irish music for over 30 years. In 1976 he was a founding member of the band Ossian, whose outstanding recordings remain a benchmark for Celtic music. Touring extensively, the group served as a driving force behind the Scottish music revival while being a major influence on a generation of musicians.
Jackson has recorded 28 albums and has also achieved international renown as a composer. His song "Land of Light" was selected as the winner of the prestigious Song for Scotland competition, coinciding with the restoration of Scottish Parliament after 300 years to establish a "new anthem for a new era in Scotland." Jackson has composed for and performed with a variety of orchestras, including The Scottish Chamber Orchestra, Cape Cod Symphony, and Asheville Symphony. He has also composed music for the BBC, Scottish TV, and The History Channel. One of his performances is featured on the soundtrack of the move A Shot at Glory, starring Robert Duval and Michael Keaton.
William tours throughout Europe and North America as a solo performer and with musical artist (and wife) Gráinne Hambly, performing at numerous festivals and venues. Widely acclaimed for his musicality and virtuosity on the Celtic harp, William is also an accomplished multi-instrumentalist — playing flute, tin whistle, uilleann pipes, bouzouki, bodhran and piano. On stage, William is an engaging performer, and regales his audience with personal anecdotes and tales delivered with charm and a dry wit.