The annual Alexander Arts Lecture, to be held each fall in the Community Meeting Room of the Blowing Rock Art and History Museum, is an endowed lecture focused on American Art in honor of the extraordinary contributions of Patty and Welborn Alexander, founding members of the Museum. The endowment was established through gifts by members of the Museum's Board of Trustees in 2012. The goal of this lecture is to engage diverse audiences and create a cultural dialogue, thereby enriching the lives of the participants with current perspectives in the visual arts.
Sunday, October 7th at 4:00 p.m.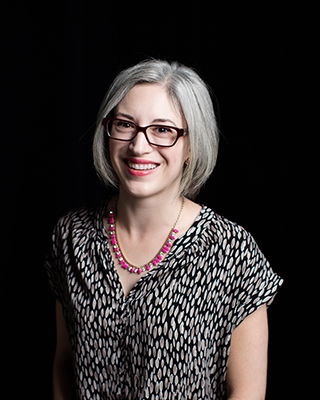 A native of Washington State, Erin R. Corrales-Diaz is the assistant curator of American art at the Worcester Art Museum. Previously, she was the curator of the Johnson Collection and a visiting scholar of art history at Wofford and Converse Colleges. Corrales-Diaz received her doctorate at the University of North Carolina, Chapel Hill, in 2016 with a dissertation titled "Remembering the Veteran: Disability, Trauma, and the American Civil War, 1861–1915." Her research has been supported by numerous institutions, including the Library of Congress, the Smithsonian American Art Museum, and Winterthur Museum, Garden and Library.
2016
John Leslie Breck and the Birth of American Impressionism
2015
American Impressionism and Realism: Tales of a Collector with Jack Huber
2014
"Encouraging American Genius" and Other Tales from the Front: American Art at the Corcoran Gallery of Art with Sarah Cash, Bechhoefer Curator of American Art at the Corcoran Gallery in Washington, DC.
2013
What a Difference a Frame Makes: American Period Frames of the 19th & Early 20th Centuries with Suzanne Smeaton, representative for Eli Wilner & Company
2012
Landscapes of Southern Identity with Sylvia Yount, Chief Curator and Louise B. and J. Harwood Cochrane Curator of American Art.