Qualla Arts & Crafts Mutual: Tradition and Innovation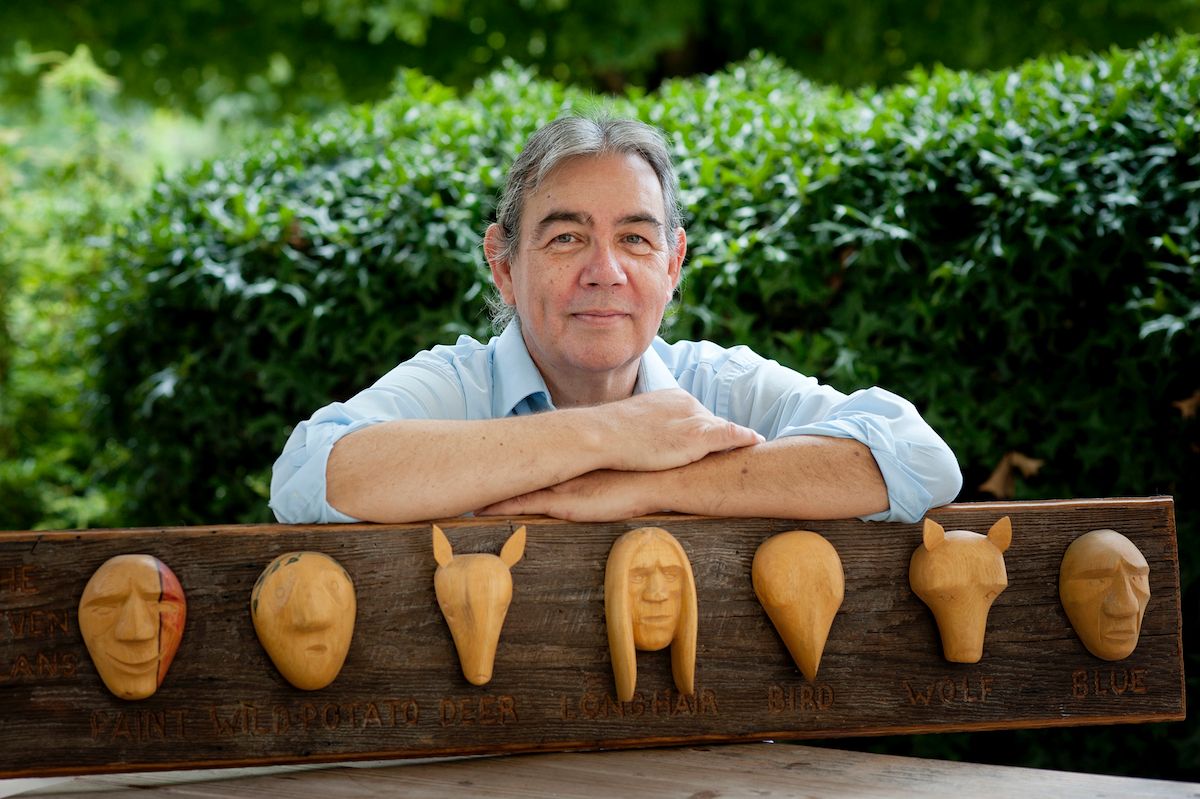 August 29, 2020 - January 30, 2021 | Fort Gallery
Founded in 1946 in Cherokee, North Carolina, Qualla Arts & Crafts Mutual, Inc. is the oldest Native American artists' cooperative in the U.S. The legendary artistry, design, and durability of Cherokee crafts is known and admired throughout the world, and Qualla has played a key role in keeping those traditions alive while encouraging experimentation and innovation.

Qualla Arts & Crafts Mutual: Tradition and Innovation is developed by Western Carolina University's Mountain Heritage Center. In 2011, with funding from the Blue Ridge Heritage Area, the Mountain Heritage Center partnered with Qualla Arts and Crafts Mutual, Inc., to create a video on Cherokee craft traditions. The video, which featured Qualla artist-members demonstrating and discussing the importance of crafts in Cherokee culture, was so well received that the Mountain Heritage Center opened this exhibition incorporating the video and celebrating Qualla's 65th anniversary.

The art of past and present Cherokee artists is rooted in culture and place. Qualla Arts & Crafts Mutual showcases the work of several Cherokee artists, including Joel Queen, Karen George, Fred Wilnoty, Geraldine Walkingstick, and Davy Arch. This exhibition tells the story of Qualla's founding and development through text and objects, plus large-format photographs, artwork, and videos featuring many of the cooperative's artist members.

Visitors to this exhibit will experience the innovation of Cherokee artisans, with sixty-six objects on display ranging from archeological artifacts to contemporary crafts. The video accompaniment allows visitors to see and hear the artists. Hands-on activities and touchable objects encourage visitors to engage with Cherokee art first-hand.

Qualla Arts & Crafts Mutual, produced in partnership with Qualla Arts & Crafts and WCU's Hunter Library Digital Initiatives, was co-curated by Mountain Heritage Center curator Pam Meister, Qualla outreach coordinator Tonya Carroll, and WCU Digital Initiatives project leader Anna Fariello. The exhibition was developed with funding from the Cherokee Preservation Foundation.
Image Credit: Cherokee artist and educator Davy Arch poses with his Seven Clans carving, featured in the exhibit Qualla Arts & Crafts Mutual: Tradition and Innovation.  Arch was awarded the 2014 Mountain Heritage Award by WCU for his work in preserving traditional Appalachian culture. Photo courtesy of WCU Office of Public Information.