Marjorie & Louis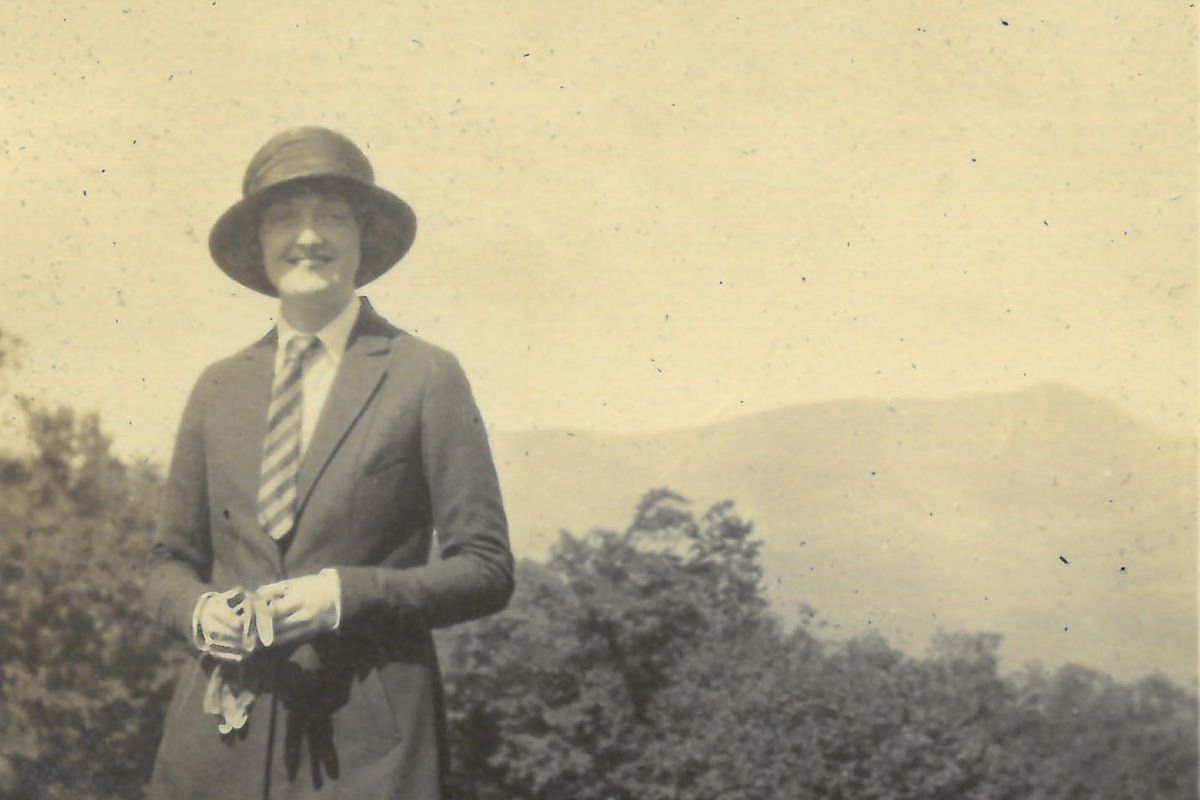 Summer 2020 | Rankin West
Marjorie & Louis tells the story of an unlikely, yet loving marriage between two unique artists who spent many years together in the community of Blowing Rock, NC. The name Marjorie Daingerfield may stand out to some who are familiar with her father, Elliott Daingerfield, a well renowned early 20th century American painter. Like her father, Marjorie grew to become a professional artist, but rather than picking up a paintbrush, she became a sculptor, with bronze as her primary medium. She and her younger sister, Gwendolyn, along with their father and their mother, Anna, spent the winter months in New York and the warmer summers in Blowing Rock. As she got older, Marjorie's artistic career flourished with commissions for sculpture at national and international sites. Later, she would spend many memorable summers in Blowing Rock alongside her second husband, Louis Lundean.
Unlike Marjorie Daingerfield, however, Louis Lundean is a name that few may recognize. Although Louis was born in Council Bluffs, IA where he lived a middle-class upbringing with his mother as a child, he would later adopt a Western mystique claiming he was orphaned and raised by Native Americans in the frontier West. Louis said that he would take a stick and quickly draw images of riders on horseback in the sand as they galloped around in front of him. Regardless of fact or colorful fiction, by adulthood Louis had learned a lot about western culture, as well as a lot about several Native American tribes. By his early twenties, he moved to New York, where he continued to draw and paint horses and their riders in action. He began illustrating commercially for well-known publications, such as the Saturday Evening Post and Fortune Magazine. It was during his time in New York that he met Marjorie at a gallery opening. While they were an unlikely pair with vastly different upbringings, Marjorie and Louis married in 1945. During their honeymoon in 1946, Marjorie wrote to her sister, "Gwen, I didn't know I could be so happy, and Louis says he feels like he has been born again into another life, and had not lived before."
Together and apart, they traveled, taught classes, organized and participated in exhibitions, and had successful artistic careers. They spent their summers overlooking the Blue Ridge Mountains at their home at Westglow in Blowing Rock, and were also actively involved in the historic Blowing Rock Horse Show, as well as the Blowing Rock Art Association. Marjorie and Louis contributed to many of the cultural pastimes and art history that we know about Blowing Rock today.
Image: Marjorie Daingerfield in her riding habit in the mountains (detail), n.d. Private Collection.