Branching Out: Works in Wood from North Carolina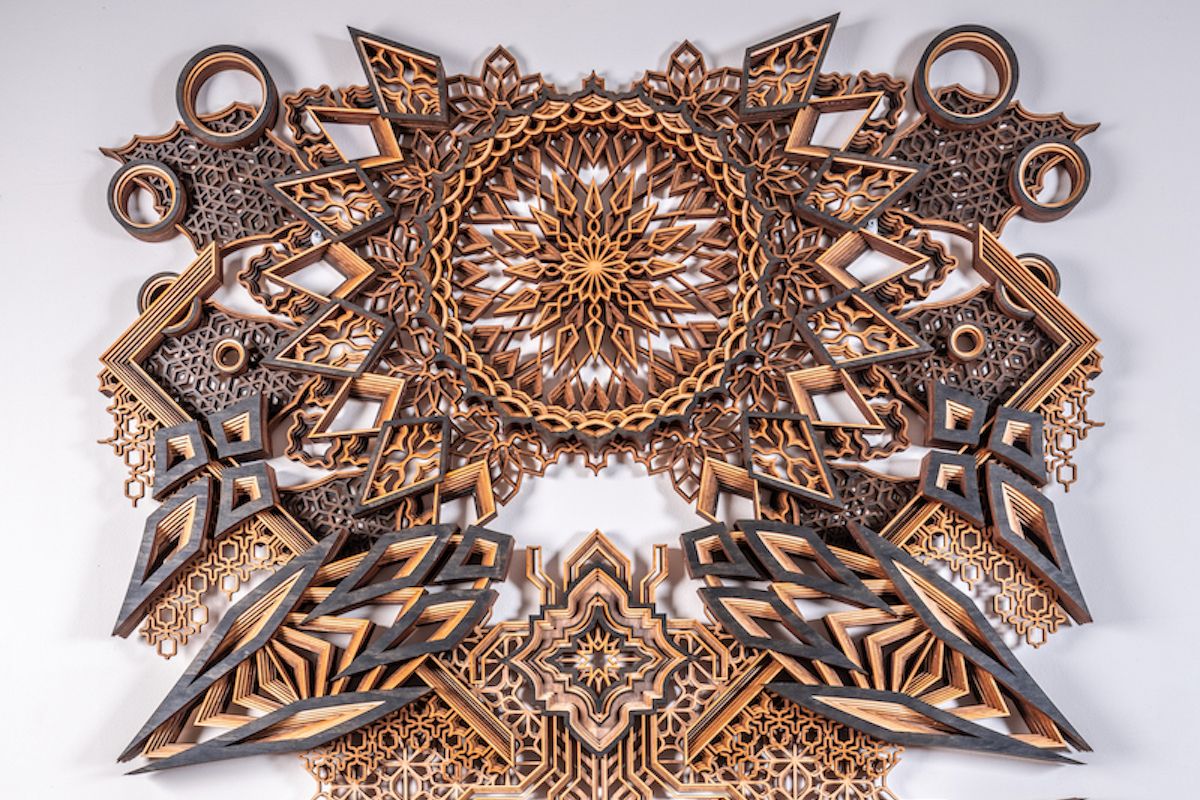 March 21 - August 9, 2020 | Fort Gallery
Wood is one of the most versatile of materials. It can be malleable or rigid, light or dark, smooth or rough, young or old. Artists carve, cut, sand, sculpt, bend, bind, and burn it.
Branching Out: Works in Wood from North Carolina features a diverse selection of work, ranging from wooden furniture to sculpture, as well as a variety of types of wood and techniques used to create these contemporary works. Exhibiting artists come from across the state of North Carolina and include Roger Atkins, Derrick Beasley, Kim & Paul Fuelling, Mark Gardner, Aspen Golann, Craig Kassan, Jim Oleson, Brent Skidmore, Bob Trotman, Anthony Ulinski, Joël Urruty, Zak Weinberg, and Erik Wolken. Works in the exhibition explore concepts of functionality, texture, color, form, space, humanity, belief, and technology. These artists "branch out" to create work out of wood in unique ways, expanding the possibilities within this familiar medium.
Image Credit: Zak Weinberg (Raleigh, NC). Truth (detail), 2018. Lasercut, stained, birch ply. Courtesy of the artist.
Special thanks to our supporters for making this exhibition possible:
Lee Rocamora & John Thompson
Carol Dabbs
Barbara Laughlin
Suzanne & Dayn McBee