TAC Talk: The Edible South: The Power of Food and the Making of an American Region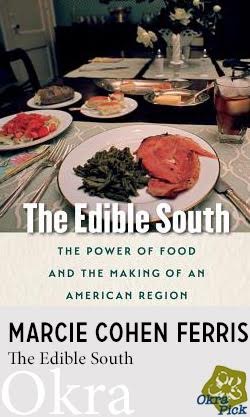 The experience of food serves as an evocative lens onto colonial settlements and antebellum plantations, New South cities and Civil Rights-era lunch counters, chronic hunger and agricultural reform, counterculture communes and iconic restaurants of the evolving South. In this session, Dr. Ferris will explore how food– as cuisine and as commodity–has expressed and shaped southern identity to the present day.
About the speaker
Marcie Cohen Ferris is a professor emeritus in the Department of American Studies at the University of North Carolina at Chapel Hill, where she serves as an editor for Southern Cultures, a quarterly journal of the history and cultures of the U.S. South. From 2006-2008, Ferris served as president of the board of directors of the Southern Foodways Alliance. Ferris is the author of The Edible South: The Power of Food and the Making of an American Region, (UNC Press, 2014), Matzoh Ball Gumbo: Culinary Tales of the Jewish South (UNC Press, 2005; nominated for a James Beard Award, 2006), and co-author of Jewish Roots in Southern Soil: A New History (Brandeis, 2006). Her current work, "EDIBLE NORTH CAROLINA: A JOURNEY ACROSS A STATE OF FLAVOR," explores the vibrant contemporary food movement in the Tar Heel State. Ferris was the recent co-chair of UNC-CH's academic theme, FOOD FOR ALL: LOCAL AND GLOBAL PERSPECTIVES, 2015-2018.
Thursday Art and Culture (TAC) Talks bring collegiate level lectures to your museum. Featuring scholars from around the country, the lectures are selected to provide supplemental information on our current exhibits, or highlight the history and heritage of the mountains.
Beginning at 6 pm these events have an hour long lecture with audience question and answer session at the end. Unless otherwise posted, all TAC talks are free for members and $5 for non-members.
This event is free for members, $5 for non-members.