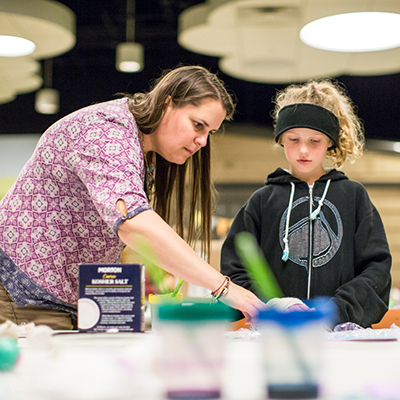 Community Week is back Summer 2018 with a week full of events to pique your interest. Formed in 2017 as a way to invite new and return visitors to the museum, Community Week showcases all that BRAHM has to offer!
Enjoy FREE ADMISSION to the museum for the entire week!
Learn more about our 2018 Plein Air Festival as the concluding event of our Community Week. 
Free Event Lineup:
Storyteller ReVonda Crow - July 10th at 2:30 p.m. in the Community Meeting Room (followed by a special Afternoon Art Club)
Afternoon Art Club - July 10th at 3:30 p.m. in the Education Center
High Country Beerfest Special Talk - TBD
Scholars & Scones - July 12th at 11:00 a.m.
Blowing Rock Plein Air Festival Wet-paint sale and Reception - July 14th from 5-6:30 p.m.
Workshops:
Acrylic Plein Air Workshop with Mary Dobbin - July 10th - 12th from 10:30 a.m. - 4:30 p.m. (fee and pre-registration required)
Watercolor Plein Air Workshop with Dwight Rose - July 10th- 12th from 10:30 a.m. - 4:30 p.m. (fee and pre-registration required)