Scholars & Scones: Jugtown Pottery - History and Process: 100 Years and Beyond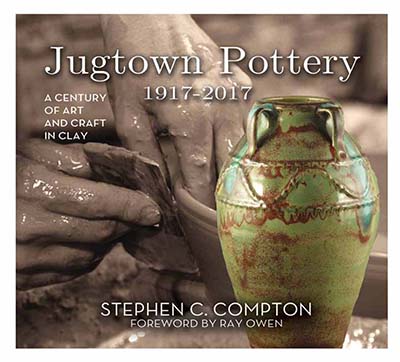 Join Steve Compton and Travis Owens for a presentation regarding Jugtown Pottery – now in its second century. Steve Compton, author of Jugtown Pottery 1917-2017: A Century of Art and Craft in Clay will discuss the background and history of Jugtown Pottery up to the present day ownership by the Owens family. Following this portion, Travis Owens will explain the current process of making pottery at Jugtown and how the Pottery continues to flourish into the next century. Questions and discussion will be welcomed.
About the Speakers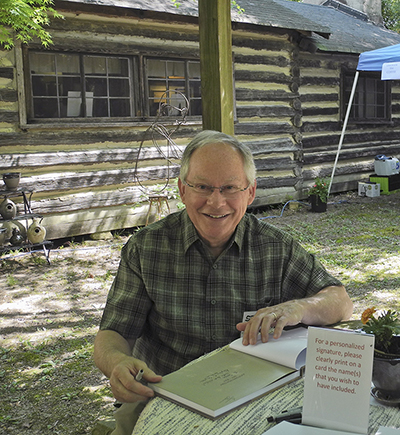 Stephen C. Compton is an avid collector of eighteenth to twentieth-century North Carolina pottery. Steve has written numerous articles and books about it, including, Seagrove Potteries Through Time, North Carolina Potteries Through Time, It's Just Dirt! The Historic Art Potteries of North Carolina's Seagrove Region, and Jugtown Pottery 1917-2017: A Century of Art and Craft in Clay. Widely recognized for his expertise, he is frequently called upon as a lecturer and exhibit curator. He once served as president of the North Carolina Pottery Center, a museum and educational center located in Seagrove, N.C., and is a founding organizer of the North Carolina Pottery Collectors' Guild.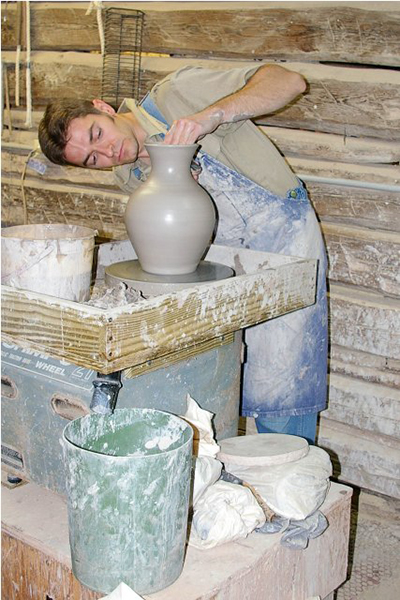 Travis Owens grew up making pots with his family at Jugtown Pottery, in Moore County, NC. He began making pots at an early age; learning from his parents, much the way his family has passed down the craft for over 150 years. Travis has absorbed the history of his family, Jugtown, and the intricate process of making pottery. His pots have been exhibited around the USA and are in collections worldwide.
Scholars & Scones is a monthly educational program which invites patrons to spend a morning sipping coffee, eating locally-baked goodies, and learning about the latest research, writing, and creativity taking place in our region. There are complimentary breakfast goods from Ugga Mugga Bakery and fresh cups of Hatchet Coffee Co. Dangerfield Blend will be served. Unless otherwise posted, all Scholars & Scones are free to members and $5 for non-members.
This event is free for members, $5 for non-members