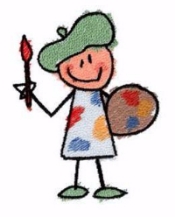 As a part of 2018 Community Week, this edition of Afternoon Art Club is FREE and open to the public. RSVP is required.
Join us for a special Storytelling with Revonda Crow in the Community Room at 2:30 p.m. Then stick around for crafts in the Education Center!
Children ages 6 to 10 years of age are invited to join us at the Museum for creative art-making activities. Participants will find inspiration from current exhibitions and will introduce them to different art mediums, from watercolor to clay. Parents may stay or drop off children for this hour-long class. Homeschoolers welcome!
Every Tuesday, from 3:30 – 4:30 pm
Registration is required. Email Jennifer@BlowingRockMuseum.org