Acrylic Plein Air Workshop with Mary Dobbin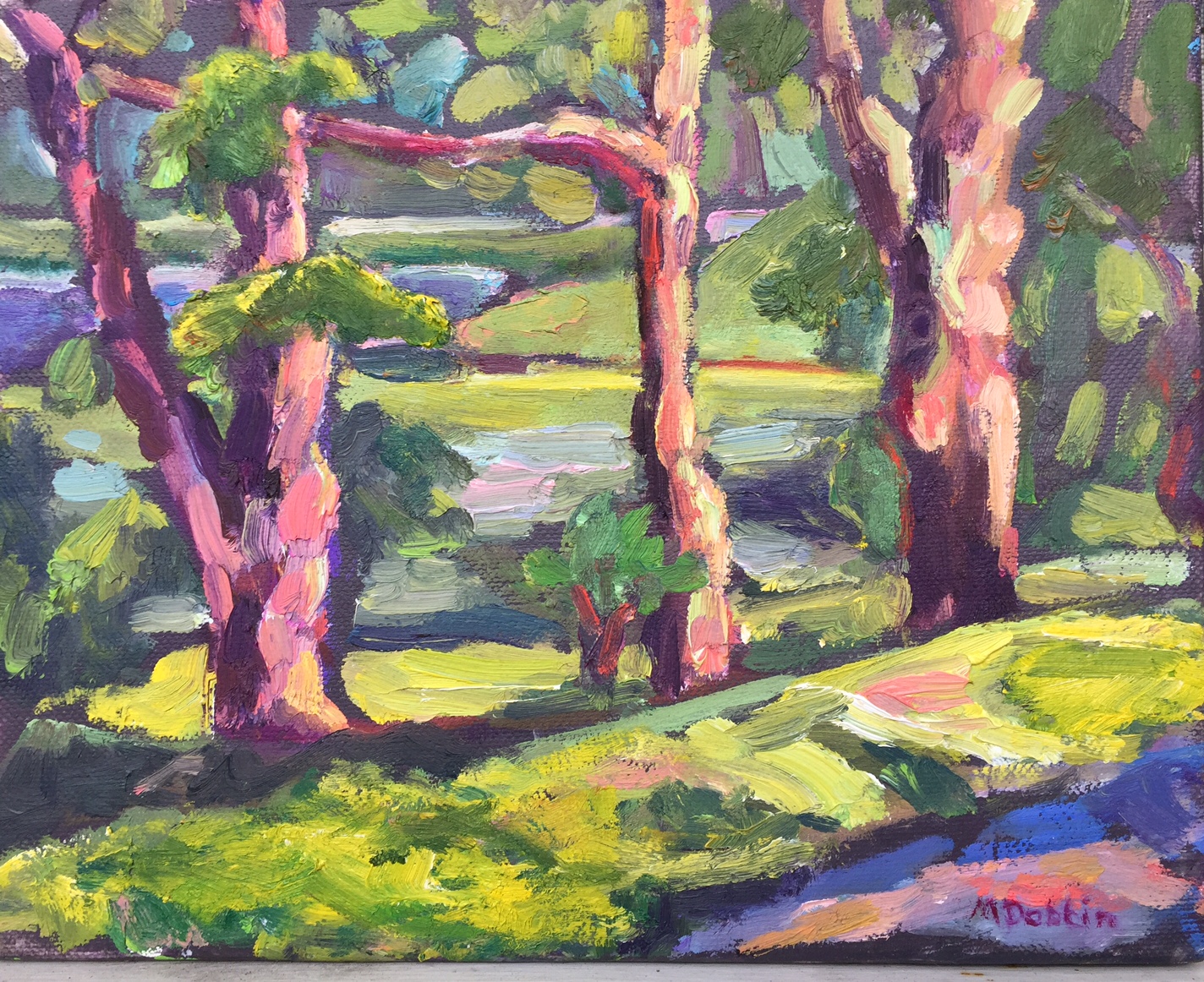 Tuesday, July 10, Wednesday, July 11, and Thursday, July 12th
10:30 am – 4:30 pm with a lunch break
Beginning and Intermediate painters will meet at specially chosen Blowing Rock locations to explore important aspects of Plein Air Painting. Mary Dobbin will explain and demonstrate setting up portable easels, selecting a view and creating "thumbnail" sketches. The group will discuss preliminary value studies and the beauty of using a limited palette. Mary will offer ideas on a variety of underpainting approaches for canvases or boards, and explain "blocking in" basic shapes. Participants will continue to develop and refine their views. There will be group critique each day with an emphasis on encouragement and insight.
$175 for BRAHM Members and $195 for nonmembers.
Supply list to follow.
_________________________________________________
About the teacher
Mary Dobbin grew up in the Foothills of North Carolina and has lived in both New York City, where she studied at Pratt Institute and the Art Students League, and Lenoir, N.C. where she teaches painting, most recently at Caldwell Community College.
Mary enjoys Plein Air painting in the NC Mountains and Foothills as well as in New York's Central Park. In her studio she often paints still life works. Combining these interests in a recent exhibit at the Caldwell Arts Council, her paintings included the skyline of Manhattan through the window of her apartment interior. Currently, Mary is developing a body of work about her 2016 trip to Turkey. Her work may be viewed locally at the Carlton Gallery in Foscoe, North Carolina.
Mary feels that mixing the love of painting with the pleasure of being outdoors makes the Plein Air experience especially suited to artists and students of all levels. She is an enthusiastic teacher known for her encouragement of others.