In/Visible Theatre presents "Attractive Young People Singing"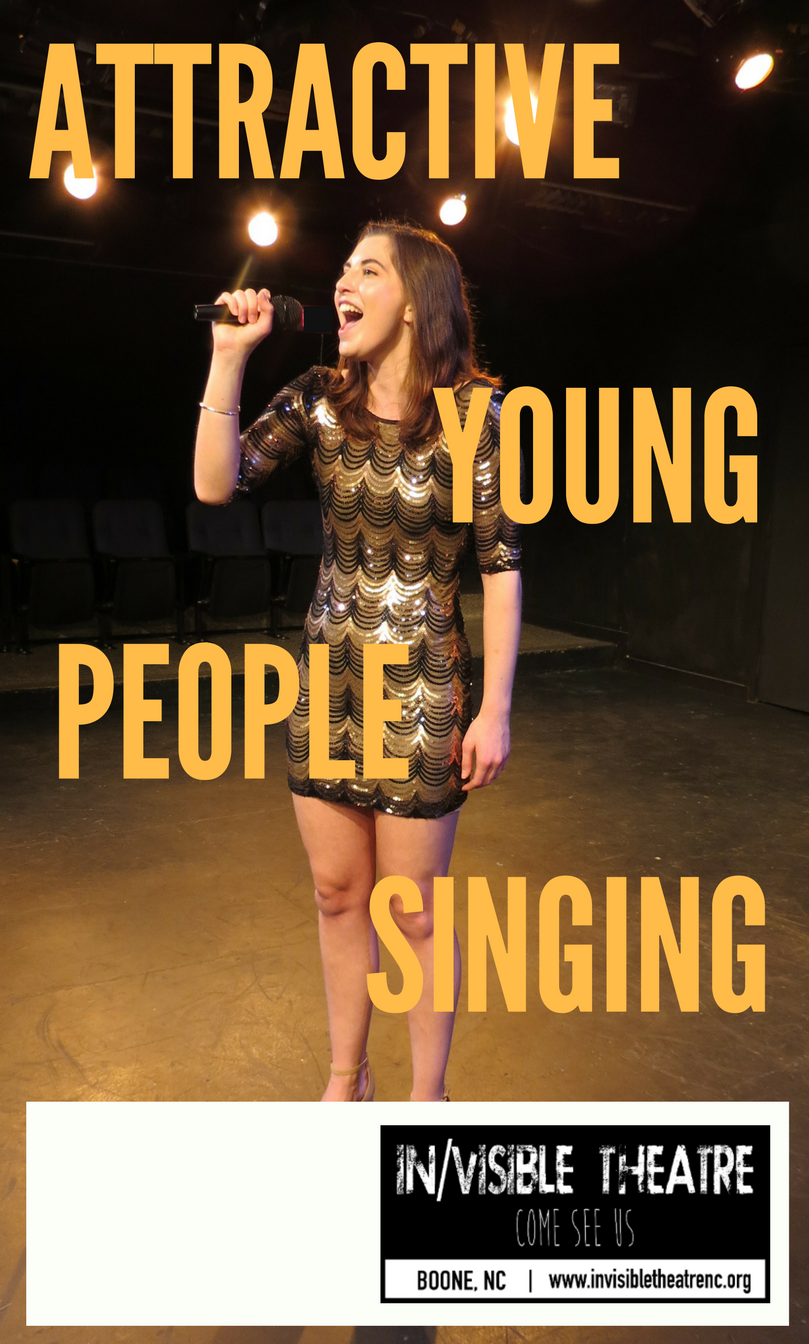 In/Visible Theatre of Boone gives voice to unheard voices through work that challenges audiences to see, hear, and experience the world in new ways. Through innovative artistic practices, they encourage participants to try on new perspectives that access deeper truths and create a more engaged, empathetic, introspective populace.
Attractive Young People Singing is In/Visible Theatre's tribute to lesser-known songs from musical theatre. Our artists present 'invisible' songs that deserve their turn at the microphone, and this hour-long performance allows our energetic young people to give these musical gems their moment in the spotlight.
In/Visible Theatre of Boone was formed in 2012 to take the world premiere of the new play Bumbershoot to the FringeNYC. Passionate about developing new work and doing theatre in unexpected places, In/Visible has helped create projects that have now toured nationwide, from Maine to Los Angeles. Founded by former Barter Theatre actors Derek Davidson and Karen Sabo, they continue to do theatre grounded in the local region, utilizing local talent whenever possible. They're proud to demonstrate that big art can come from small towns.
Learn more at www.invisibletheatrenc.org.