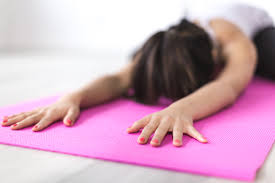 Gentle Yoga at BRAHM
Fridays at 9:00 a.m.
Join us for Friday morning gentle yoga with instructor, Kristina Cocke. Ease into the weekend with some gentle stretches to make your Friday truly great. Class begins promptly at 9 am. The museum does not open to the public until 10 am, and the museum entrance will be locked at 9 am. Thus, please RSVP by calling Willard Watson at (828) 295-9099 ext. 3005 or emailing him at programs@blowingrockmuseum.org.
This class is donation based. A limited supply of mats, bolsters, blocks and straps will be available, but participants are encouraged to bring their own.