Scholars and Scones: Comics and the Red Scare: Walt Kelly and Harvey Kurtzman vs. McCarthyism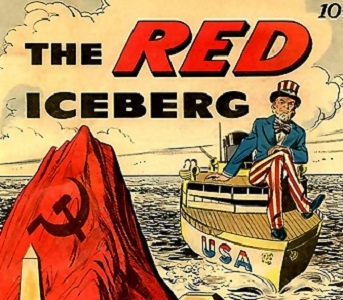 Appalachian State English professor Craig Fischer, who teaches classes on comic books, will explore how two major American cartoonists lampooned the McCarthyism of 1950s politics. Walt Kelly, the writer and artist of the funny-animal newspaper comic strip Pogo (1948-1975), satirized Joe McCarthy in 1953 through a character named "Simple J. Malarkey," a wildcat allied with book-burners and bullies. (Kelly's Pogo is a part of Comic Stripped, exhibited at BRAHM Nov. 11, 2017 until March 17, 2018.) Meanwhile, in comic books, MAD magazine mastermind Harvey Kurtzman and artist (and Georgia native) Jack Davis depicted McCarthy's hunt for suspected communists as an out-of-control, nonsensical game show in the MAD story "What's My Shine?" (MAD #17, 1954). Fischer will discuss both these stories—and other forms of visual protest against McCarthyism—during this presentation.
Complimentary coffee and breakfast sweets will be served.
Before or after the talk, please be sure to visit Comic Stripped: A Revealing Look at Southern Stereotypes in Cartoons (November 11, 2017 - March 17, 2018).
Suggested Donation of $5