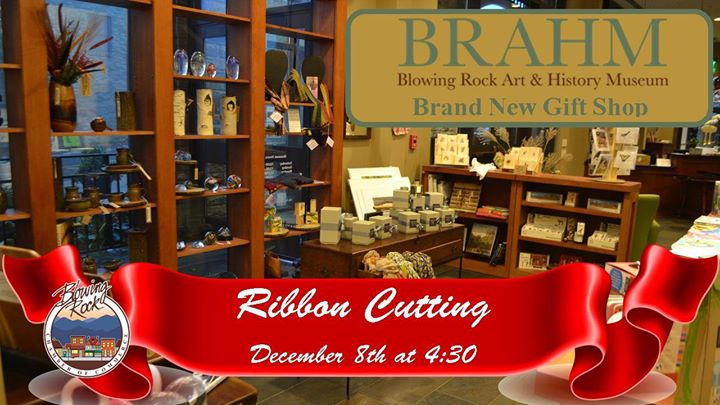 Join us for a ribbon cutting celebration at the NEW gift shop at BRAHM! While you're there, be sure to do some holiday shopping! It's a great opportunity to pick up something special for family or friends!
Beer, wine & champagne will be provided - it's a celebration!
The gift shop features original art, local artisan pottery, paintings, photography, weavings, wood items, note cards and jewelry. The shop also offers a children's section with books & creative kits, adult design books, beautiful glass art, several fun stocking stuffers and more!
This event is co-hosted by the Blowing Rock Chamber of Commerce and BRAHM.